Royalty Scope Nursing Services provides endless opportunities for ongoing training and improvement for our staff to ensure we are up to date with the latest care techniques. All of our Registered Nurses and Support Staff are available to you 24/7 with their extensive training and skill set's from their nationally accredited educations for various clinical and support settings. Our breadth of expertise enables us to manage any care situation in a professional and respectful manner.
Management Team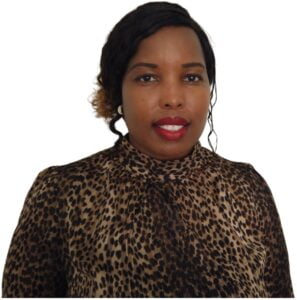 Georginah
Director & Registered Nurse
Georginah created Royalty Scope Nursing Services to provide a choice for people that wanted to remain independent at home for longer while receiving a higher level of personal services and clinical care. Her dynamic experience as a registered clinical nurse and nursing manager have enabled her strong work ethic and history. As a mother of two, Georginah has a very compassionate, patient-focused approach to implementing treatment plans. Secondary to her love for Nursing, Georginah's favourite pass time lies in Cronulla beach, spending her spare time with her family enjoying the sandy beaches.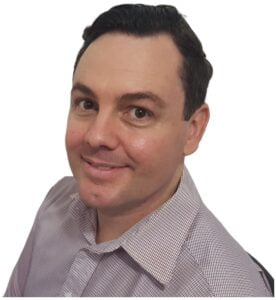 Linton
Finance Manager
Linton has gained a broad range of practical experience from his work with various hospital systems and his internal knowledge of its operations helps our team cut through some of the typical issues when it comes to getting fast responses to health care situations. Linton has developed a brilliant ability to develop relationships quickly to help deliver only the highest quality of care and assistance to both our staff and his clients in the field. Linton's interests in music and adventures are shared throughout both his spare time and his time with his clients. He loves sharing his favourite activities with his clients by taking them on bike riding adventures and playing music together.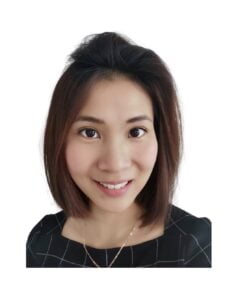 Unyaporn (Natt)
Case Manager & Registered Nurse
Natt's experience in Nursing & Aged Care is out of this world! Her breadth of experience has her reaching over 10 years of experience in both Thailand and Australia for both Nursing & Aged Care. Natt's caring and compassionate nature empowers her to strive for the improvement in quality of life for individuals a part of our community. When her career in aged care began, Natt realised that she had found exactly what she was looking for; to allow herself the continuous self-improvement Natt meditates in her spare time to keep her mind clear and focused on the healthcare of her clients.
Office Team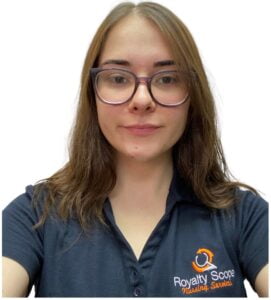 Alysha
Administration & Operations Manager
Alysha is a core member of our hard-working Administration and Office team; her kind and trustworthy nature is something she applies in every conversation with our team and our clients to ensure only the highest quality of customer service and care. Alysha's dedication and trustworthiness to caring and supporting all our clients and staff during their time with Royalty Scope Nursing Services is what helps to allow our organisation to provide our personalised care plans. Alysha's interest in health and fitness allows her to have a deepened personal understanding on what our clients require on intake to get the most out of their services they receive.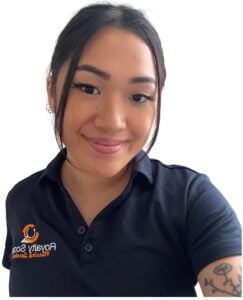 Kim
Rostering & Recruitment Officer
Kim spends her working hours scoping Sydney for the best calibre of staff to become a part of our Royalty Scope Nursing Services Family. The utilisation of her interpersonal skills between all departments within our organisation allow our staff and clients to have access to our nursing and support services 24/7. Kim's hard-working drive to help our community enables our clients to quickly gain access to our services at the drop of a hat. Exploring our community during her mandatory evening walks is an extension of her ability to keep focus and scheduling intact while adhering to her free spirited and determined nature.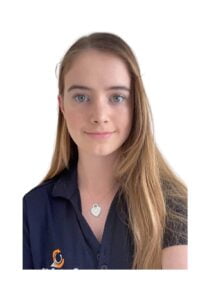 Taylor
Marketing & Business Consultant
Taylor's creative mindset is what allows both current & future clients to become a part of the story behind Royalty Scope Nursing Services. The development of our branding and marketing is a key element in allowing our high-quality services and experiences to be shared with our community. Taylor's strong communication and warm personality shines through when she liaises with our partners, clients and participants to plan exciting events and projects for our organization. The work she does allows our organisation to engage with our community and to strengthen our relationship with our clients.
Our Featured Nurses and Support Staff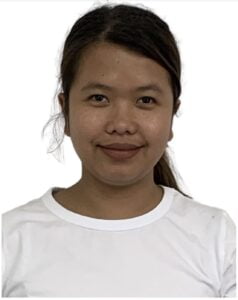 Mabell
Support Worker
Mabell's constant drive to help those vulnerable is what has aided her in becoming one of Royalty Scope Nursing Services most devoted Support Worker and Cleaner. The love she has for caring for our clients is evident in her quality of work she produces every day with a smile on her face. Mabell believes in applying her care regime through emphasising patience and care towards her clients. To relax from her fulfilling days' work supporting those around her she enjoys exploring the world in her cooking various cuisines and movies from every genre available.
Vashti
Support Worker
Vashti's caring and reliable personality is shown in her work with Royalty Scope Nursing Services; she understands the need for support workers has increased with the evolving societal changes in our community. We have individuals who require support and care wanting to remain independent for as long as possible while staying in the comfort of their own home. This change is something that made Vashti realise she wants to join the support worker community. Her love for nature and exploration is a motivation towards this dream as our community participation service allows her to be there for her clients outside of their homes and in an element she adores.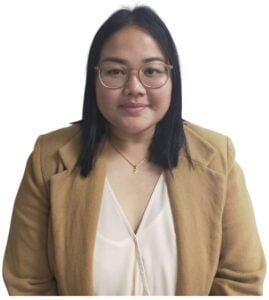 Jennifer
Registered Nurse (Newly Qualified)
Jennifer is always on a mission for self improvement in her work and within herself; this is demonstrated in her strive to gain more experience as a Registered Nurse after her recent completion of her Bachelor of Nursing Degree. Jennifer's passion for caring and looking after people is what strived her to work in the aged care industry; the satisfaction she gets for helping those who are vulnerable is what motivates her hard working drive to have a positive impact on those she cares for. In her spare time she socialises with her loved ones while going on adventures and exploring the various cultures in our community and within our world.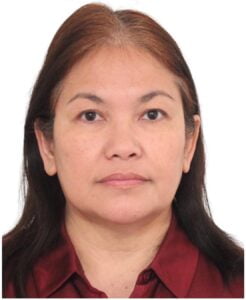 Maricel
Registered Nurse
Maricel's determination and resourceful mindset is one of her strongest asset's when it comes to caring for others. It is through this determination that drives her to make a difference in her patients lives through the clinical care she provides. Maricel takes her spare time to refocus her passionate energy that she uses with every aspect of her work by taking moments to focus on mindful meditation and reading her favourite novels. By having these activities to regenerate her hard-working spirit she can enter diverse clinical situations open minded and full of positive energy.