About Us
About our Mission, Vision, Values and Differences
Royalty Scope Nursing Services was founded by a Registered Nurse with a dream…
That dream was to provide individuals in our community the chance to access quality person centred care in their homes. This drive has given clients the chance to keep living independently in the comfort and familiarity of their own home for as long as possible during their golden years.
"Home care, personal care and nursing services is like a person wearing pants and a belt- you can't wear the pants without the support of the belt.. You can't run a home care agency without understanding the scope of nursing practices"– Georginah Director
Our Mission, Vision, Values and Differences
Our Vision
To empower and support our clients with their decision to remain living freely and independently within their own homes, while allowing them to maintain a sense of dignity.
Our Mission
To change people's perception about aged care services by acknowledging everyone is an individual. We understand that no one shoe fits all.
Values
Royalty Scope Nursing Services core values are catered to the three C's of our care regime.
Clients Centred Care
Our organisation's practices lie strongly in putting our clients first and focusing on them as who they are; AN INDIVIDUAL. We base all of our care plans based on their individualised care plans and needs to cater to what they need.
Consistent Communication
Our management team has a strong background in nursing; they work alongside our registered nurses and support staff to ensure constant communication and continuity of care with a healthcare professional.
Continuous Improvement
By priding ourselves on constantly supplying ongoing training for all of our nurses and support staff; we are able to ensure the highest quality of care by always being up to date with the latest medical techniques.
Have any questions for us? Get in touch today!
Our Difference
Royalty Scope Nursing Services demonstrate our person focused care from our very first point of contact between our organization and yourself. Before any services start, our Case Manager will develop a care plan based upon your individual needs; we understand this is an essential step to clearly identify & measure goals to help someone live independently in their home. Rather than assuming a patient needs a particular course of action; all care plans and service agreements are devised and based upon your specific needs from our services to ensure the highest quality of personal and clinical care.
Our Nurses ensure continuity in all areas of your personal health, not just aspects included in your provided clinical care. Consistent communication between Royalty Scope Nursing Services and your Allied Health Professionals is enforced to promote your personal wellbeing and to minimize risks and deterioration of health. Our team makes sure that plan is individualized, reviewed constantly with an evidence-based approach using up to date information from relevant, valid research about the effects of different forms of health care.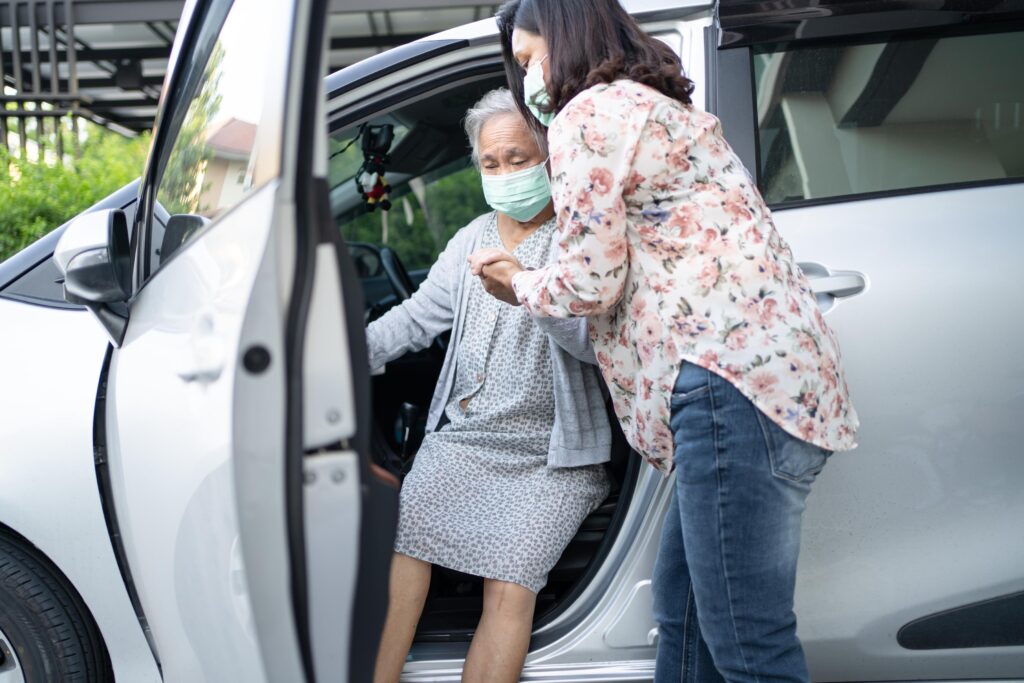 Royalty Scope has been caring for my 97-year-old father for over two years… Georginah and her team are amazing! They are responsive, supportive and have provided a very high standard of care to my father. I would recommend them without hesitation. These services have helped us as a family, especially the overnight care as it allowed us to get additional support for ourselves. It has meant that we are able to keep him in the home surrounded by people he loves, and allowed him to maintain a sense of dignity. Without Royalty Scope he would be in residential care.
The workers from Royalty Scope Nursing services are wonderful… They help me day to day by explaining everything and helping me get through things. They are always on time and know what they are doing. I have already recommended them to individuals through NDIS previously and I would still highly recommend anyone based on my comparison on their plans and support given.
Jodi
Royalty Scope Nursing Services have made things a lot easier for me. My relationship with my support worker is very good; she loves my guitar playing and regularly enjoys listening to me practice. I would strongly recommend to anyone a part of the NDIS. They are so good that It's like wearing a mask, its mandatory to recommend.
Anthony