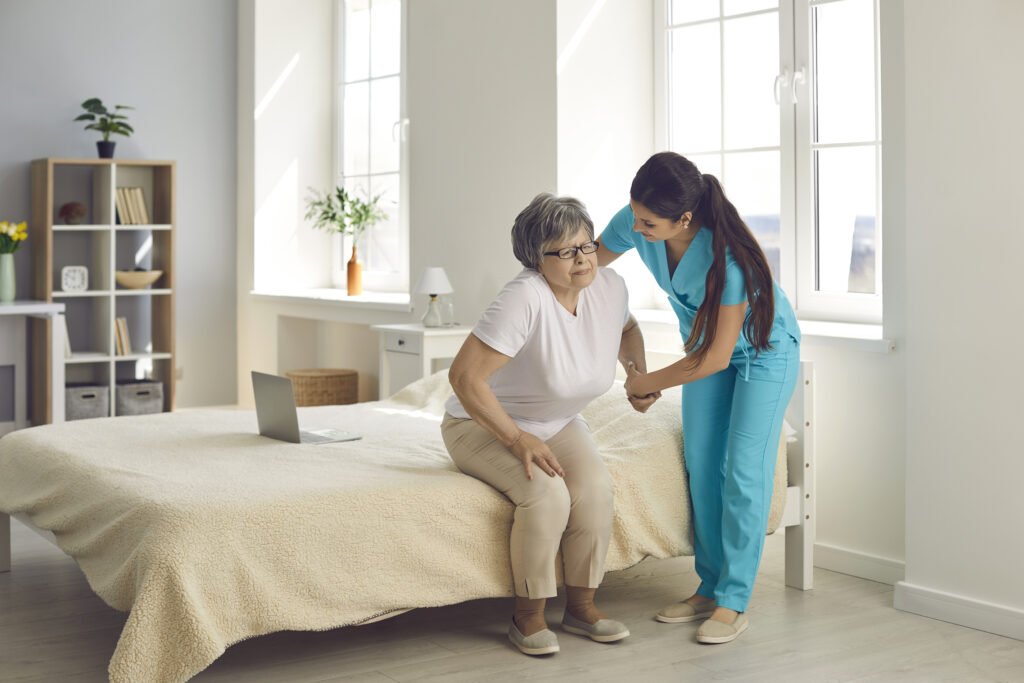 We at Royalty Scope Nursing Services understand that before venturing into home care services you may have questions on what to expect. After reading this article; if you have any further questions, you may contact us using our online forum or contacting our office on 9538 2379 Mon-Fri.
How can a Home Care Service help me or my loved one?
A home care service can help by providing short-, medium- or long-term assistance while still living at home independently. Your loved one or even yourself might need extra support with everyday tasks like cleaning the house, or might need assistance with medical conditions through a registered nurse. Home care is a way to allow your loved one and/ or yourself to maintain a sense of independence and dignity all while reducing the potential risks to your homes own health, stress and safety.
What services can be provided?
Given in-home care is funded by you it means that you can decide at what age, what length of time or what services are carried out without needing a government assessment (ACAT/ACAS).
So, the actual services can include.
Personal care: showering, grooming, dressing, toileting, hygiene.
Nursing: medications, prescriptions, injury management, wound care.
Housework: cleaning, laundry, meals, shopping, pet care, paying bills.
Transport: medical appointments, visiting friends and family, social events, errands.
Socialisation: escorting for special events, lunches, and morning/afternoon tea.
Companionship: indoor / outdoor games, activities, and interests.
Staying active: walking, exercising, reading, and assisting with correspondence.
Respite / Carer relief: we can help with a much-needed break or emergency relief.
How long is a visit?
In home care service visits durations can vary from as short as 1 hour or a full day/ night. The durations are based upon what is required for you and/or your family member. So, something like helping with household tasks might only need an hour, but post operation care might need an overnight stay with a registered nurse.
In any situation our expert in home nursing care is tailored specifically to suit your needs.
What is the difference between a live-in nurse and home care services?
Home care can be better than a live-in nurse because you can have the in-home nursing care cost based on your specific requirements rather than have someone there all the time for your family member where they may not be needed 24/7.
What is the difference between Home Care and a Nursing Home?
Home care enables anyone to cover the cost of their care or family members to get assistance in the comfort of their own home. Home care is a more private option that allows your loved one to remain in their own home so that means it can be less disruptive for individuals
A Nursing Home is a location that has multiple patients who all live together, so it is like a community where general services are made available for your loved one.
Here are some considerations.
Home care creates a relationship with the caregiver.
It's comfortable and familiar in their existing surroundings.
The cost of home care is often less expensive than care out of the home.
A home may not be as secure as medical care facilities, which have security and staff available 24/7.
How do you choose a provider?
Choosing a home care provider can be a challenging prospect but it is important to look at;
Their approach to home care.
The reviews or testimonials they have.
Who are the people providing the care, are they contractors or staff?
What service level agreement do they provide.
How well or how often do they communicate.
Their qualifications and experience.