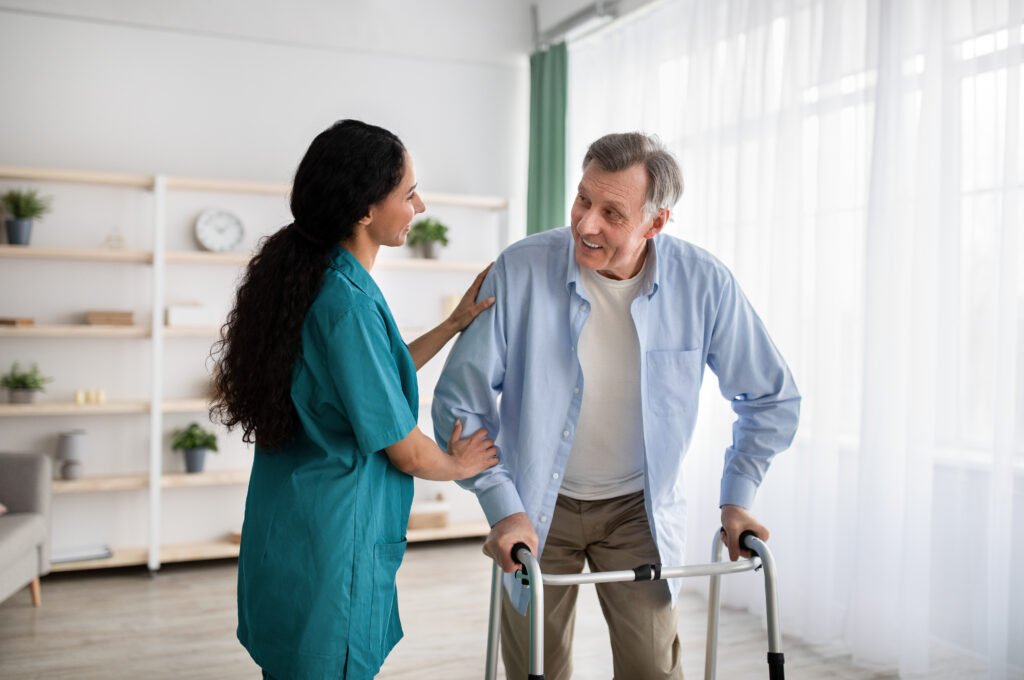 The Home Care Packages Program is allowing our golden generation to remain at home for longer by enabling access to various health and support services within their own home. The Government has provided Services to help you navigate your Home Care Package; to find out more information you can call the My Aged Care contact centre on 1800 200 422.
Government Subsidy
The Australian Government allows a subsidized payment scheme that gives you partial financial aid towards your services and care plan. In terms of how much of your fees will fall under this subsidy; it will be based on the level of care you require. To get a clear estimate on how much your fees will be; you can contact My Aged Care on 1800 200 422. You can also use the fee estimate calculator online at https://www.myagedcare.gov.au/how-much-will-i-pay
It is important to note that these subsidy funds DO NOT go directly to you but rather to your home care provider. Your provider will be managing your subsidy and funding.
Fee Supplements
Depending on your circumstances (e.g., income level or health care required) you may be eligible for additional financial aid. This in most cases will require you to complete an additional assessment. In standard circumstances, your provider will be responsible for filing a supplement application and checking on the status of your lodgement. All funding will be outlined in your personal budget. Some examples of supplement fees are:
Oxygen Supplement- available to those who require consistent need for oxygen administration. This does not apply for short term illnesses such as bronchitis.
Hardship Supplement- Those experiencing severe financial hardship and are unable to afford the costs due to uncontrollable circumstances.
Exit Fees
Providers may deduct an exit fee from any unspent funding in your personal budget if you choose to move to another service provider. This chosen at the discretion of the service provider and not every company will choose to charge an exit fee. Any Home Care Package provider wishing to charge an exit fee must not exceed the amount stated on the My Aged Care website.
Royalty Scope Nursing Services will not charge an exit fee to clients who wish to change providers or end their care agreement!
Personal Budget
My Aged Care will be requiring you to set a personal budget to help your provider and yourself manage your funds and subsidy. This budget will help your provider and yourself review what funding is still available to you during the current period. In this budget; your provider and yourself will see the following information:
The government subsidy
your basic daily fee
your maximum income-tested care fee
any additional contributions
It will be your responsibility to be paying any owed fees on time. Any services or care you receive as a part of your package must fit in to this personal budget unless; you decide to make additional contributions to your care plan.
Monthly Statements
Upon the end of each month, you are a part of the HCP Program; Royalty Scope Nursing Services will send you a statement. This budget will help your provider and yourself review if there is any funding remaining and what has been used from the budget.
This will be showing you what funds you can access and what has been spent from the budget (including any additional contributions you have chosen to spend.) In this statement it must also outline any remaining unspent funds that you have not spent from the budget. These will carry on to the next time (e.g., month to month and year to year) for the duration of your care.
Unspent Funds
If upon the receiving of your monthly statement, there are leftover funds in your personal budget; the remaining amount will be continued on to your next statement. This will occur after all expenses and fees have been updated and paid. This continuous period will also apply to your program upon your decision to change providers if need be. This will be calculated from the date you begun receiving services from Royalty Scope Nursing Services until the agreed upon end date of your services.
If you have already paid fees in advanced, these will not be included in your initial calculation of your unspent fees and will have to be refunded from your provider.
This information booklet was made using information sourced from My Aged Care if you want to find out more information about Home Care Packages you may go to:
https://www.myagedcare.gov.au/help-at-home/home-care-packages